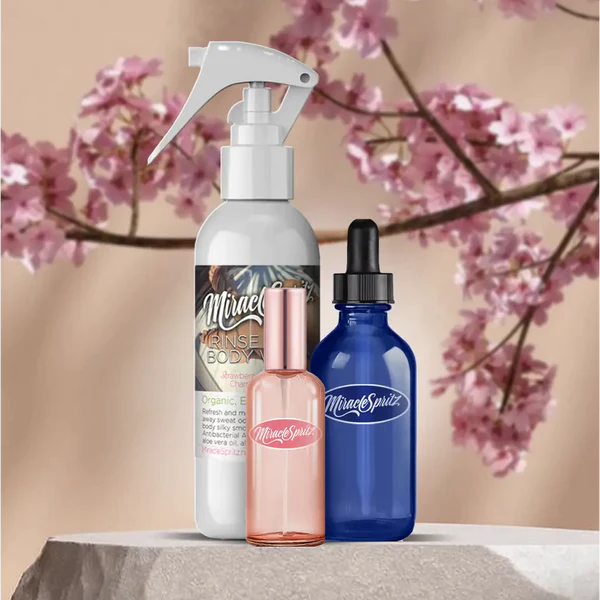 Miracle Spritz Trio has it all for you.
Say goodbye to aging skin, body odors and unpleasant aromas. This convenient trio features an anti-ageing serum, a body wash and a perfume. No more worrying about that dry, flaky skin or annoying body odor.
Add to Cart
Anti-aging Essential Collection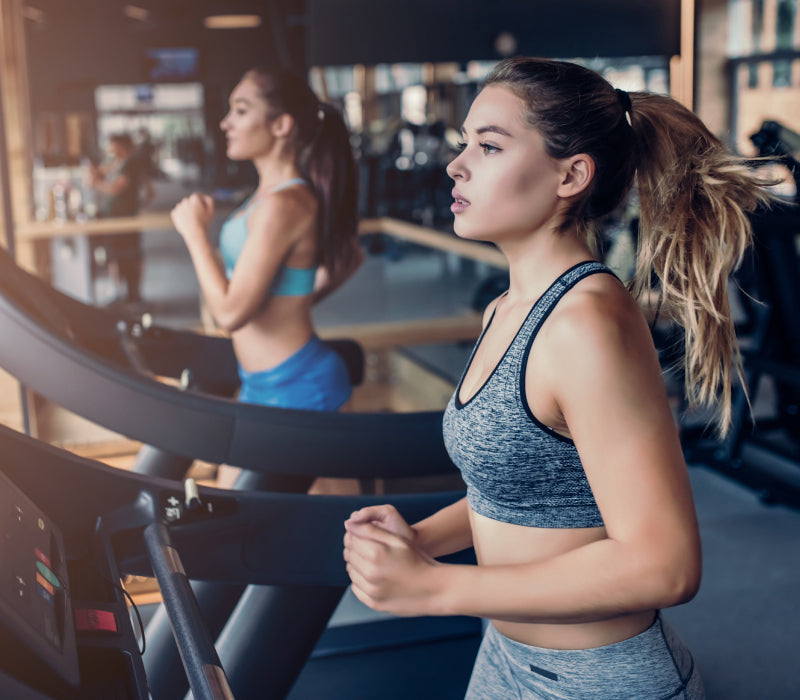 Always look your best, be confident.
Using Miracle Spritz will reveal soft supple, clean, fresh skin, leaving you feeling revitalized and smelling sweet throughout the whole active day.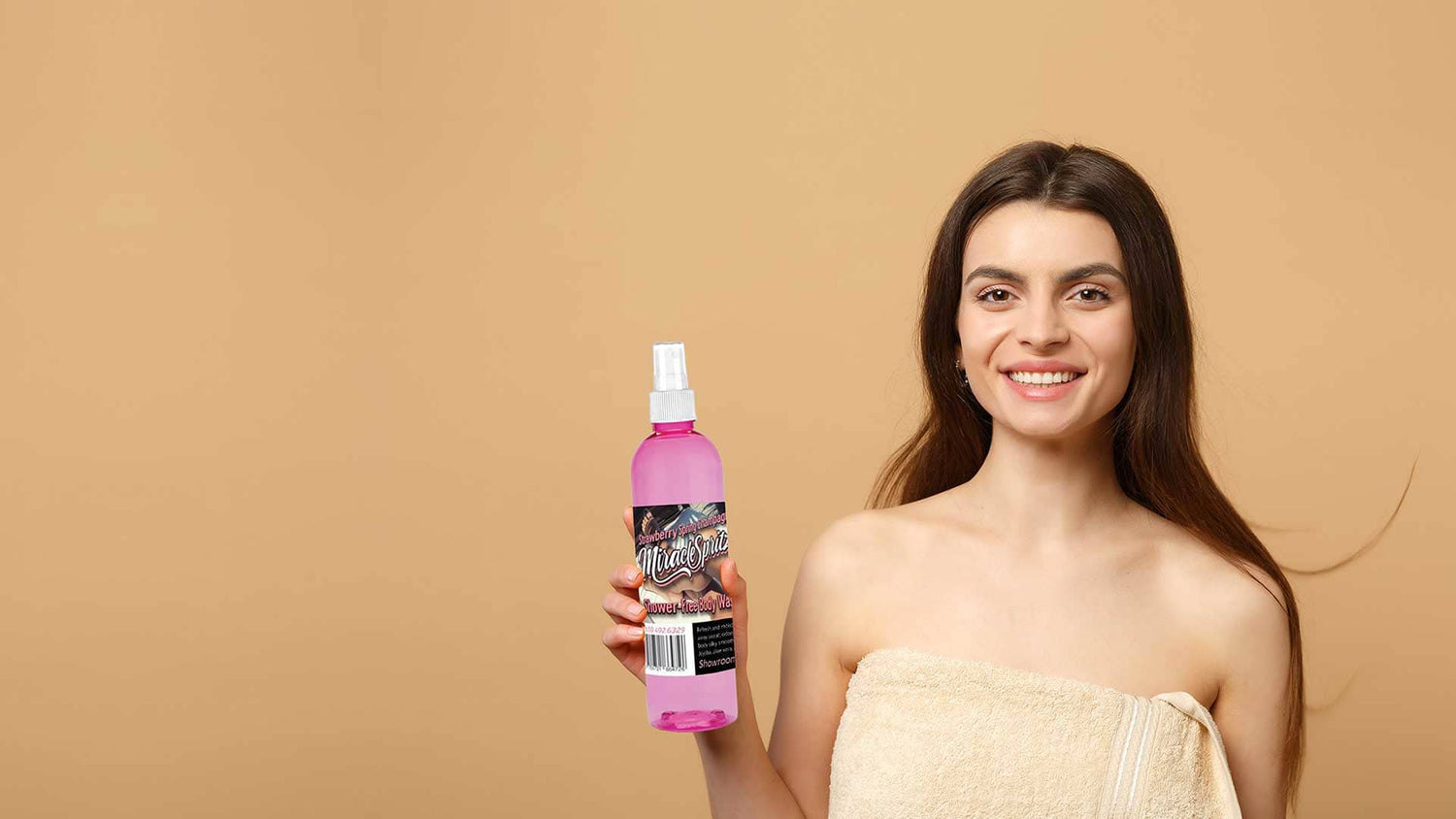 Our Rinse Free Body Wash
Miracle Spritz offers a unique, exotic blend of 8 essential oils. The blend of oils, is exclusive only to Miracle Spritz. Our Rinse free body washes is designed for all skin and hair types. Our formulas are free from harsh chemicals like parabens and sulfates. Our body cleansers leave your skin and hair feeling fresh and smooth all day.
About Us
Miracle Spritz, Formula of Youth
The Body Wash and Serum is designed for the sophisticated modern women in mind. Giving you the exclusive essential collection of exotic blend of oils. JoJoba oil, Argan oil, Avocado oil , Aloe vera oil, Almond oil, Coconut and Citrus oils.
Natural Product

Miracle Sprits delivers all-natural organic products with no harsh chemicals like parabens and sulfates.

Shipping

Free Shipping in USA, exclusions may apply. We focus on customer service and satisfaction. We process your order quickly and deliver your product fast.

Satisfaction Guaranteed

Clinically tested, allergy tested, and won't irritate skin.